New link: Olympic Wildflowers
Welcome to Sequim Plants – formerly Skyline Nursery – no Mail-order

This is the website of a small nursery in the town of Sequim, WA.
Herbert Senft proprietor. 1080 W. Hendrickson Rd. Sequim, WA 98382 USA – (360) 683-2294
Plants Directory: A  B  C  D  E  F  G  H  I  J  K  L  M  N  O  P  Q  R  S  T  U  V W Y  Z
A brief exploration of what I have to offer.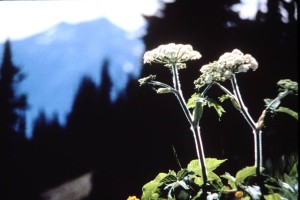 As a retired Nurseryman who loves plants, bonsai and propagation I welcome you to my online store and hope you will find a way to visit the premises. As Skyline Nursery I have been growing and propagating plants locally since 1982 and hopefully I am starting to get the hang of it. The 'article' content of this website are mostly mine and sometimes involve a bit of humor.
I took a hiatus from this field in 1996 and began to 'maintain' the gardens I had sold my plants to. Between weeding out some of my own (and other) more adventuresome plants I also had time to do a lot of rock work as shown in a Riverine Garden.  A landscape I did based on a river and a very Zen like employer. Do check out the description of its winter construction.
The plants I offer were meant for a 2016 opening as I have much left to do in this restart. Fortunately, the plants offered give me much nourishment, fun as well as honest labor. I hope you will find the plants offered of interest for I have much to re-collect  and I am always willing to trade. Growing plants remains a learning process and I hope you will share in this excitement. Newest additions or timely plants are featured in my monthly articles.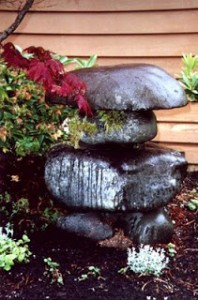 Please use the alphabetical list and understand that there are more plants available at the nursery that either I have not logged in, are in short supply or are too difficult to ship. The nursery is open by appointment and you can contact me for a visit. If you have questions or criticisms, you can use the simple WordPress comment forum.
Ordering plants is restricted to an outmoded shopping cart using PayPal. I hope to upgrade this soon by using a on-line shopping cart, which will a bit more co-operative in regards to shipping charges. You can also copy out the items and email your list to me and I will get back to you with the estimated charges or PayPal invoice.
Thank you for visiting. Another Nursery wrote "We can only scratch the surface of all the world offers"… Be it in relationships or in the things, we love, some scratch harder and more often than others and I have always remembered thanking a 'master' for his enlightenment. Jim responded, grinning "It's not enlightenment if it is not confusing."

On my Google+ blog I wrote: The gardens that we plant and nurture are a good reflection of the health and depth of our hearts and souls. In a time of proxy wars and increasing tensions between east and west we should reflect how much better co-operation works. Communities and nations are also like gardens. Some are naturally better endowed, others are better planned and some shine more brightly simply because they began with less and had to struggle. All however, need to be fought over in the most constructive sense of the word. …
We seem to garden with ego's and agendas rather than realizing that the earth we share should ever be preserved by hard tilling and the investiture of sweat and labor towards later and greater rewards . Investments that our children will be reaping long after we're gone … and in that sense the garden provides one with immortality stretching out to future friends yet unknown who in their own 'circle's-turn will take wonder at all you've done.  I will post the rest on my About Me page.
I will  be adding new plants frequently so do check back. I continue to enjoy the response and all the contributions from my customers – thank you! My Recipe Pages spiced with Politics and Genealogy are here.

Hope to see you soon. The Google Map to my place.
(C) Herb Senft 2015