Welcome to Sequim Plants – formerly Skyline Nursery
This is the website of a small nursery in the town of Sequim, WA.
Herbert Senft proprietor. 1080 W. Hendrickson Rd. Sequim, WA 98382 USA – 
 My FACEBOOK site is at https://www.facebook.com/HerbSecateur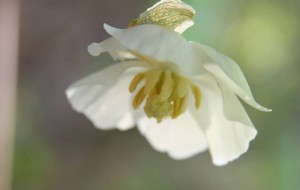 The picture shown on my opening page suggests my transfusion from hiker, photographer to nurseryman and finally to being a landscaper and gardener. I seem to have hit a reset button this year and although I no longer have display gardens my forty years in horticulture is always ready to help you make some interesting plant connections. 
Revelations all!
Aging is a transformation process. Usually involving "wisdom." I now view "ABOUT ME" which I am not, as floating towards an epitaph. How many of you have given thought to your own. That epitaph is not mine of course but I look upon what I wrote a few years ago with hubris.
Since then, five gardening friends have died. One of ALS and I was very involved with his sad journey. The unexpected would hit me the next year and change much about my life. Becoming disabled ended my pry bar, maul and pick-axing days and recent events have added to that decline.  My life has not been one of stabilization into new conglomerate forms, nor will it become sedimentary. The last years of illness were to be endured and the remaining years will be a journey – a transformation into something better.
I hope the articles will give you a chuckle, and some evoke a memory or even a tear. You see, many of my repeat customers have now passed on or cannot garden anymore. Every day I miss their critiques, guidance, and silenced voices. You will find posts to them in my blogs.
My last commentary was on the lack of interest in Native plants. Native plants wherever you are from provide a delectable palate for landscaping. Why is this not more prevalent?
The gardens that we plant, and nurture are a good reflection of the health and depth of our hearts and souls. In a time of proxy wars and increasing tensions between east and west we should reflect how much better co-operation works. Communities and nations are like gardens. Some are naturally better endowed; others are simply better planned, and some others shine more brightly simply because they began with less and had to struggle. All, however, need to be fought over in the most constructive sense of the word.
It has been my experience that most gardens are reactive rather than proactive. By that I mean, that the average gardener brings out insecticides, pesticides, and fertilizers when the plants or community is in stress. You do more harm than good with such knee jerk reactions. Long term investments (and patience) always pay off. Think long term and plant things that will attract pollinators to your garden, not pests.
I suppose metaphors of plants in a healthy garden reflect the proper cultivation of community or politics. As with incarcerated individuals in prison, plants deprived of sunlight or freedom to grow will slowly wither and die. This applies to the garden when faster and more dominant plants hog the sunshine. Providing proper nutrition and sustenance in a neglected garden will always create an unexpected outcome in what can and might be harvested in the future. Poor soil with limited and stunted investments will rarely create a good garden.
We seem to garden with egos and agendas rather than realizing that the earth we share should ever be preserved by hard tilling and the investiture of sweat and labor towards later and greater rewards. Investments that our children will be reaping long after we're gone … and in that sense the garden provides one with immortality stretching out to future friends yet unknown who in their own 'circle's-turn will take wonder at all you've done.
(C) Herb Senft 2015
Thank you for visiting and updated today in 2020 I hope all of us deal with this Corona virus bravely and wisely and not do what a friend did to me and to this bus driver.  Some things are meant to be shared … not a virus that kills.  

(Visited 1,633 times, 1 visits today)