New link: Olympic Wildflowers
Welcome to Sequim Plants – formerly Skyline Nursery – no Mail-order

This is the website of a former nursery in the town of Sequim, WA.
Plants Directory: A  B  C  D  E  F  G  H  I  J  K  L  M  N  O  P  Q  R  S  T  U  V W Y  Z
A brief exploration of what I have to offer.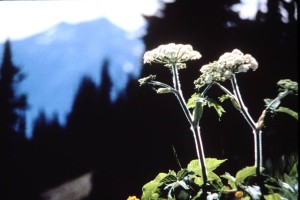 As a retired Nurseryman who loves plants, bonsai and propagation I welcome you to my online store and hope you will find a way to visit the premises. As Skyline Nursery I have been growing and propagating plants locally since 1982 and hopefully I am starting to get the hang of it. The 'article' content of this website are mostly mine and sometimes involve a bit of humor.
EDIT ON Christmas Day 12/24 17 after a message I received.
"I wanted to visit your nursery and drove by 1080 hendrickson – looks like the property is overgrown and vacant…i saw some cacti and sedum, etc…who owns that property now?  are the plants available for me!!!  i was hoping i'd be able to chat with you about the beautiful native plants and rock gardens)"  
To explain, and perhaps be a bit offended. The Nursery is closed, dead, finished, KAPUT – The neglect is a result of near a decade of ever-increasing disabilities which I have been dealing with. Last summer I FINALLY felt well enough to work on my barn. Serious work. Painting, wiring and the laying in of new doors and windows. This place is NOT vacant, it simply has suffered for want of helpful friends. 
With a stroke or 'Whatever' I have – Three Dr's say "I have no clue" and it took five months to finally get referred to a neurologist who feared I had a stroke. An exercise appointment  finally made. Ten years ago I suffered the freezing up and mobility loss of my left arm. Heck – I adapted. Was a one armed gardener. Now with my entire  right side messed up I have to acknowledge that the Almighty has finally sledge hammered me into realizing– NO more Nursery.
There are no plants available here, the site remains open for INFO only, but do not come here looking for plants at a distress sale price. Have had to deal with that before. 
This site hopefully will remain helpful and perhaps a reflection to all who will fall into my shoes.  I am most proud that I had time to do a lot of rock work as shown in a Riverine Garden.  A landscape I did based on a river and a very Zen like employer. Do check out the description of its winter construction. I miss Jim very much – things would be different had he lived.
Thank you for visiting. Another Nursery wrote "We can only scratch the surface of all the world offers"… Be it in relationships or in the things, we love, some scratch harder and more often than others and I have always remembered thanking a 'master' for his enlightenment. Jim responded, grinning "It's not enlightenment if it is not confusing."
Looking back at this old page – that is so very, very true.
"How dull it is to pause, to make an end,
to rust unburnished, not to shine in use."
On my Google+ blog I wrote: The gardens that we plant and nurture are a good reflection of the health and depth of our hearts and souls. In a time of proxy wars and increasing tensions between east and west we should reflect how much better co-operation works. Communities and nations are also like gardens. Some are naturally better endowed, others are better planned and some shine more brightly simply because they began with less and had to struggle. All however, need to be fought over in the most constructive sense of the word. …
We seem to garden with ego's and agendas rather than realizing that the earth we share should ever be preserved by hard tilling and the investiture of sweat and labor towards later and greater rewards . Investments that our children will be reaping long after we're gone … and in that sense the garden provides one with immortality stretching out to future friends yet unknown who in their own 'circle's-turn will take wonder at all you've done.  I will post the rest on my About Me page.
I continue to enjoy the response and all the contributions from my former customers and friends – thank you! My Recipe Pages spiced with Politics and Genealogy are here.

(C) Herb Senft 2015  Edited and Nurserycided on 2017
(Visited 4,405 times, 6 visits today)