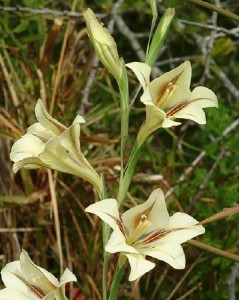 What don't you understand?  in an explanation of a long distance wooing.
The tall wands of firm slender stems
or the delicate cream-white blossoms
that are like wind-bells of the night playing in natures restless breezes.
Maybe 'they aren't easy' and need courtly care.
They can however with proper nurturing become sassy boisterous
clumps … and their fragrance simply overwhelming.
Even one blossom, even one night is an inspiration.
This is a flower one has to work for.
"Positive names and promises of glory?" Such is life!
To swirl and to swoon and even bats got to fly … the complete
sensualist always did wonder about the pollinator of this one.
… And if her foliage droops and withers away in summer, perhaps it's just
deliberate to provide her owner for additional vacation time. 
dedicated to Debbie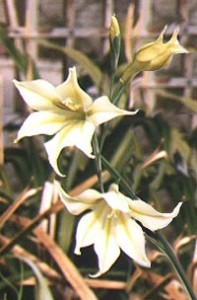 (c) 1993 Herb Senft
(Visited 31 times, 1 visits today)