I apologize for the presentation. This should have been on a black background with white text. Word Press does not give me that option.

Hurricane Ridge in the Summer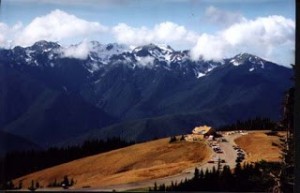 Snowshoeing in the Winter.
To our Ocean Beaches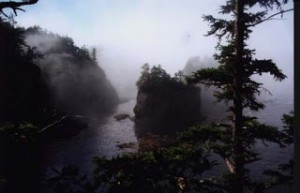 (C) by Jim Scharschmidt
All photos unless mentioned are my own. (copyright 1999) Herb Senft
One of our early sunrises.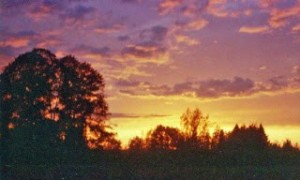 A sunset I caught many years ago from my log cabin in Sequim.
Sequim realtors might use the word "banana belt" to label the region, but the photograph above shows the reality. I simply call it "One of those winters!" I think this was in the late 90's. 1984/85 was much worse!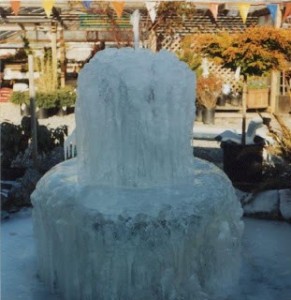 Next to the winters here, deer are one of my least welcome sightings. Last week two bucks and their harem were munching away at the owner's plantings. Four cars stopped to take pictures! Did any of them run to the rescue of the lilies? Of course not. TOURISTS — There should be a hunting season put out on them!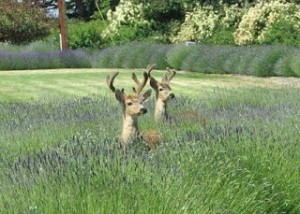 This photo was taken by a lavender grower across the street after she chased them onto the property I now work for. And despite it being a toasty summer I am remembering the last year shiveringly well.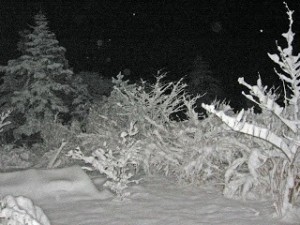 So in my ample free and creative fun time, I have been cutting and stacking firewood, and am offering pruning work for fruit trees and all other firewood potentials at half price.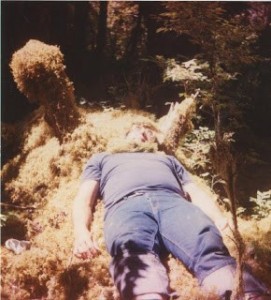 Somewhat moody I admit, but this was in the middle of a thick cedar, maple forest and the clouds were thickening as I took this late afternoon shot. This was not a black and white shot although it sure became one.
I welcome all other Olympic Peninsula inmates to release a few of their own favorite pictures. (All credits and links given!)
(copyright) 2009 Herb Senft
(Visited 8 times, 1 visits today)