Bindweed's tasty Personals
for 'Botanical Companions.' Let's Pollinate!
Unspayed subshrub seeks to go out on the limb for permanent grafting. S.G.M. is full of rising sap and has all the extensions to make the process flow. Seeks female Tree Climber with dull Coronas. Write  Honeysuckle, Drain, Or. 
Potent illa recently transplanted from the perennial bed, going fast, seeks annual for torrid spring fertilizing. The color of your foliage not important as long as it's only one color. The transvestially variegated need not apply. Write… The Rock, Rushmore, S.D.
I'm a S.G.F, big, green and beautiful! The state of your pate is not as important as what is held within. If you're willing to share your green-line with another and can still make hay when the sun is on its way down … then do write. Then again, how do we eat? I like Cheeso, you like Misso. Would my Cheso get your Misso running? Write … Jolly Green Giant, Lompoc, CA.
S.D.F. into holistic farming seeks a perennial relationship with someone who appreciates double spading and the mulching over of Morel's and deep social issues. Having the right garden equipment a plus. Write … Dryiad, Sylph, MI.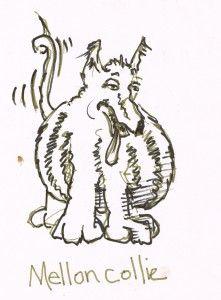 5. Depressive Melon cholic, climbing the walls seeks Choleric Tumble weed for mid-winter dormancy relief. "Lets get Mycorrhizial!" Write ... Blue Hubbard, Round Valley, CA.
6. Was married to a
Saponaria
for twenty years. Now seek a friendly relationship with a man not unafraid to grow equally. Tired of couch potatoes as well as loose
rut abagas
. Reciprocity of fertilizings expected. Write …
Erysiman
, Wallflower, CONN.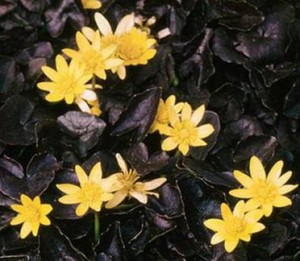 7. Ran unculus 'Brazen Hussy' goes dormant during the summer – a serious problem in the garden bed that continues to get over fertilized. Seeks warmth and companionship during my needy time but prefer to find a dim bulb that rests when I do. Although I do writhe at the thought of being under the strong blue sheets of a Hosta. Write … Brown Buttercup, Dane County, WI.
8. I have been told that my pendulous raceme is among the best to be found, but I have been seriously challenged by the local climate and like George Costanza honest shrinkage has occurred. Looking for a warm Helleborus 'Elaine' to straighten me up again. Bring your snow shovel and dig me out. Later we can get into double trenching, but for now bundling will do. Write … 'White Icicle' Poker, Boston, MA.
 And for a personal bumper sticker for Nurserymen.
Nurserymen know how to fertilize.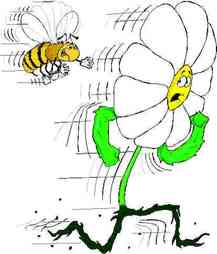 Green? I sure hope not! Political? D — Druid? or Dioecious. –Straight. H — Homogeneous/Gay. (Can you imagine the botanical lexicon possible.) ex.Hirsute Catkin wishes to undulate with glabrous, polygonal Xerophyte.
Mulched over scabrous Saphrophyte seeks the sun … "Take me Daisy, I'm yours!"
Should any of you find yourselves identifying with the above characters, do blog me you own advertisements.- or leave a comment.
(C) Herbert Senft 1993 (2015)
(Visited 21 times, 1 visits today)