Plants will vary in price and container size Some will only be available during dormancy – late Fall or early Spring — and will be updated this winter. Seed or plant exchanges are always welcome!
Due to PayPal's inability to handle and charge appropriate fees for multiple combinations I decided to re-edit all my listings to a 'plant cost only.'  At the bottom of each listing page will be three shipping alternatives.
Go directly to Plants: A  B  C  D  E  F  G  H  I  J  K  L  M  N  O  P  Q  R  S  T  U  V W Y  Z

Sedums and hardy Succulents — hardy ground cover forms that can are hardy to at least Zone 7.  Sempervivum and Jovibarba These Ground Cover Succulents: Low growing or trailing succulents of various color, form, and texture. Given proper drainage most are easy to grow, spread rapidly, and give great diversity to areas of special interest. Try them in a combination to make great container plants or a smashing rock garden display.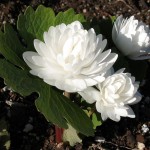 Wildflower Sanguinaria canadensis (Dbl. White Blood Root) Commonly called "bloodroot" for the reddish-orange liquid that oozes from its stem and root, this perennial wildflower is one of the earliest spring bloomers to emerge from the leaf litter of the forest floor. Nice divisions for $24.95 and shipping [wpepsc name="Sanguinaria canadensis (Dbl) " price="24.95″]
This is an extremely rare plant in the double form. Each stem carries one fully-double, white flower similar to a water lily. Caution as the plant is poisonous.
Ships in Fall only!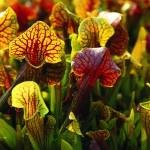 Sarracenia Killer Plants,
Killer Deals in 3″ pots. I have finally gone overboard on the Pitcher plants. While so besotted I have begun to sell my younger ones. These are some of my favorites: S. x Dana's Delight, S. purpurea 'Fat Chance', S. purpurea venosa Red, S.'Bug Bat,' S. Catesbaei and S. leucantha 'Tarnok.'

I also have a few larger ones for sale

. Shipping would be difficult in the summer but I hope for some walk in traffic and they are hoping that the new owners will at least buy a brother or sister and not leave them as an only child.  $9.95 ea. PICKUP ONLY! You will get to see the beginning of my bog garden!
I also have  Venus Fly traps. Dionaea musc. 'King Henry, D. Akai Rya (Red Dragon) 'Cup Trap' (a lovely miniature and D. muscipula 'Dente' (Sawtooth) $8.00 ea. Do come on by!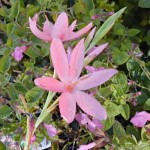 Schizostylus coccinea Viscountess Byng – Not only satisfied in changing the common name they now call it (Hesperantha) Go figure. Clear gentle pink flowers bloom in long succession along slender gladiolus like stem in late autumn winter and spring. Good cut flower. Enjoys full sun or part shade. Extremely hardy and low water need. Slender clumps of Iris like foliage. Evergreen. This will spread so give it some room where you can enjoy a pretty fine display in mid to late fall. Virtually care-free, this is a great plant to attract butterfly's and for cut flowers. 3.5 " pots $7.95

[wpepsc name="Schizostylis c Viscountess Byng" price="7.95″]
 Silene uniflora 'Druett's Variegated'
A selected cultivar from England, forming a low cushion of fleshy green leaves, smartly edged in creamy-white. White flowers in spring.
Combines beautifully with any of the lower alpine types or as a contrast to bolder leaved plants like Bergenia.
.3.5 inch pots
$5.95.
Zn 4a-9b
[wpepsc name="Variegated Lilene Druettst" price="5.95″
[/su_row]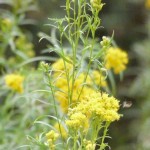 .
Solidago spathulata
(Coast Golden Rod).This dwarf Golden Rod is often associated with CA, but it is a coastal form that was selected on the Olympic Peninsula WA. As with most Golden rods this attracts butterflies and other insects. Grown in 3.5 inch pots it is best shipped in the Fall. Price is
$7.95
and shipping.[wpepsc name="Solidago spathulata" price="7.95"]
Solidago cultivar
, commonly called goldenrods, is related to the flowering plants in the aster family.They are mostly native to North America, including Mexico.
They are an aggressive plant and should be so treated.
So are asters, hellebore, fire weed and alstroemaria. They have an important role in native ecosystems as soil stabilizers and sources of food and shelter for wildlife. If roots are pulled at the end of the season one should have no problem. Left alone and unattended ??? Grown in 3.5 inch pots they are
$3.95 ea
. and are best shipped in Fall.
[wpepsc name="Solidago cultivar" price="3.95″]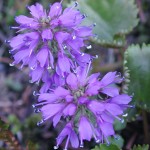 This is a closeup of Western Mountain Kittentails
Synthyris missurica ssp. stellata
, photo by Paul Slichter This WA. Wildflower looks good even when not in bloom as the foliage is evergreen. Forming a dense, low mound. Even when not in bloom, it looks good because the foliage is evergreen. Forming a dense, low mound and is the earliest blooming plant in my garden. This is often found in partly shaded sites but in the PNW, I have grown it in sun. Limited amount available. These are in 3.5 inch pots and will be $9.95 ea..Anothe
r picture of the plant.
Sun, Part Shade – Zones 7 – 9  [wpepsc name="Synthyris stellata" price="9.95″]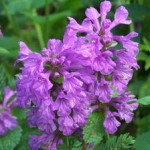 Stachys marcrantha 'superba' (Purple Betony)
Summer spikes of rosy-lavender blooms rise above scalloped, heavily textured fresh green leaves. Nice as a border addition. Low water use and grows in average to fertile, well-drained soils.  These are in one gallon cans and will be $9.95 ea. The purple-violet tubular flowers in a large raceme arise in summer on stems from 8" to 12" will bloom for months. Good cut flower. Sun, Part Shade  Zones 5-9  [wpepsc name="Stachys macrantha superba" price="9.95″]
One of these must be chosen before I can ship.
[wpepsc name="Single purchase" price="7.95"]1 plant (Single purchase) $7.95
Up to 4 plants in a Medium Flat rate box $12.95 [wpepsc name="Medium flat rate box" price="12.95"]
Up to 6 plants in a large flat rate box $16.95 [wpepsc name="Large flat rate box" price="16.95"]
All plants can be picked up at my place given notice. Hope to see you soon. The Google Map..
(Visited 148 times, 1 visits today)