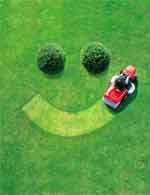 No updates for awhile. Working to recover from some surgery.
No updates or mail-order for a few months. I am recovering from surgery. 🙂 Visits would be nice! BTW – they sure know how to shave close to the putting green.

Plants will vary in price and container size Some will only be available during dormancy – late Fall or early Spring — and will be updated this winter. Seed or plant exchanges are always welcome!
Due to PayPal's inability to handle and charge appropriate fees for multiple combinations I decided to re-edit all my listings to a 'plant cost only.'  At the bottom of each listing page will be three default shipping alternatives. I will be happy to combine purchases, and if you send me your zip code I can give you an idea for regional mail alternatives or a Priority Mail rate.

Go directly to Plants: A  B  C  D  E  F  G  H  I  J  K  L  M  N  O  P  Q  R  S  T  U  V W Y  Z

I also have  Venus Fly traps. Dionaea musc. 'King Henry, D. Akai Rya (Red Dragon) 'Cup Trap' (a lovely miniature and D. muscipula 'Dente' (Sawtooth) $8.00 ea. Do come on by!
Note: The claimed hardiness is Zones 7-10 and cold hardy to 0 to 10F. So written – I guestion that. Zn 7 is questionable in my mind and anything below 17F will cause damage
This is a great backdrop plant as it will grow 4-6 feet tall by 3 feet wide. Part shade is preferable but with good soil moisture it can take Northwest sun and the foliage becomes darker. The cold hardiness is Zn. 4 to 9, somewhere in the -20F range. Rabbit Resistant and wet soil tolerant.
Jovibarba heuffelii (yohv-ih-BAR-ba | heff-EL-ee-eye) are beautiful cold hardy and drought tolerant succulents with varying rich colors that may change by the season. They multiply from offsets which you cut with a knife to propagate. If left alone, the plants form lovely, large clumps and do not multiply on stolons as Sempervivum do. When you want to increase the numbers you cut them in pieces (on the dry side) and replant.These sempervivum relatives are cold hardy to USDA Zone 4 -20° to -30°F.
New crop of 3.5 inch pots of Rainbow mix $3.95 ea

.
.[wpepsc name="Lewisia cotyledon Rainbow mix" price="4.95″]
This low maintenance rockery plant prefers average, dryish soil with good winter drainage. Divide every few years in the spring and trim off old stems in spring when new growth appears. Benefits from gravel mulch. Deadhead old blooms to extend flowering period. Flowers are attractive when dried.
Question asked: No it is not vining but does grow wider than high. Say 12-15 inches by some 18 inches wide. It is Xeric and very tough. The foliage is somewhat leathery/plastic like and VERY fragrant. I have been pinching the flower attempts off to get the plants to bush out more. Depending upon taste it would go well with some of the Stachys (lavandulifolius) or macrantha (of which I have a few plants)*family or something that might contrast. Light green sempervivum perhaps.
One of these must be chosen before I can ship.[wpepsc name="Single purchase" price="7.95″]1 plant (Single purchase) $7.95
4 plants can fit in a Med. flat rate box $12.50 [wpepsc name="Medium flat rate box" price="12.95″]
6 plants can fit in a large flat rate box $16.95 [wpepsc name="Large flat rate box" price="16.95″]
All plants can be picked up at my place given notice. The Google Map.

(Visited 5 times, 1 visits today)